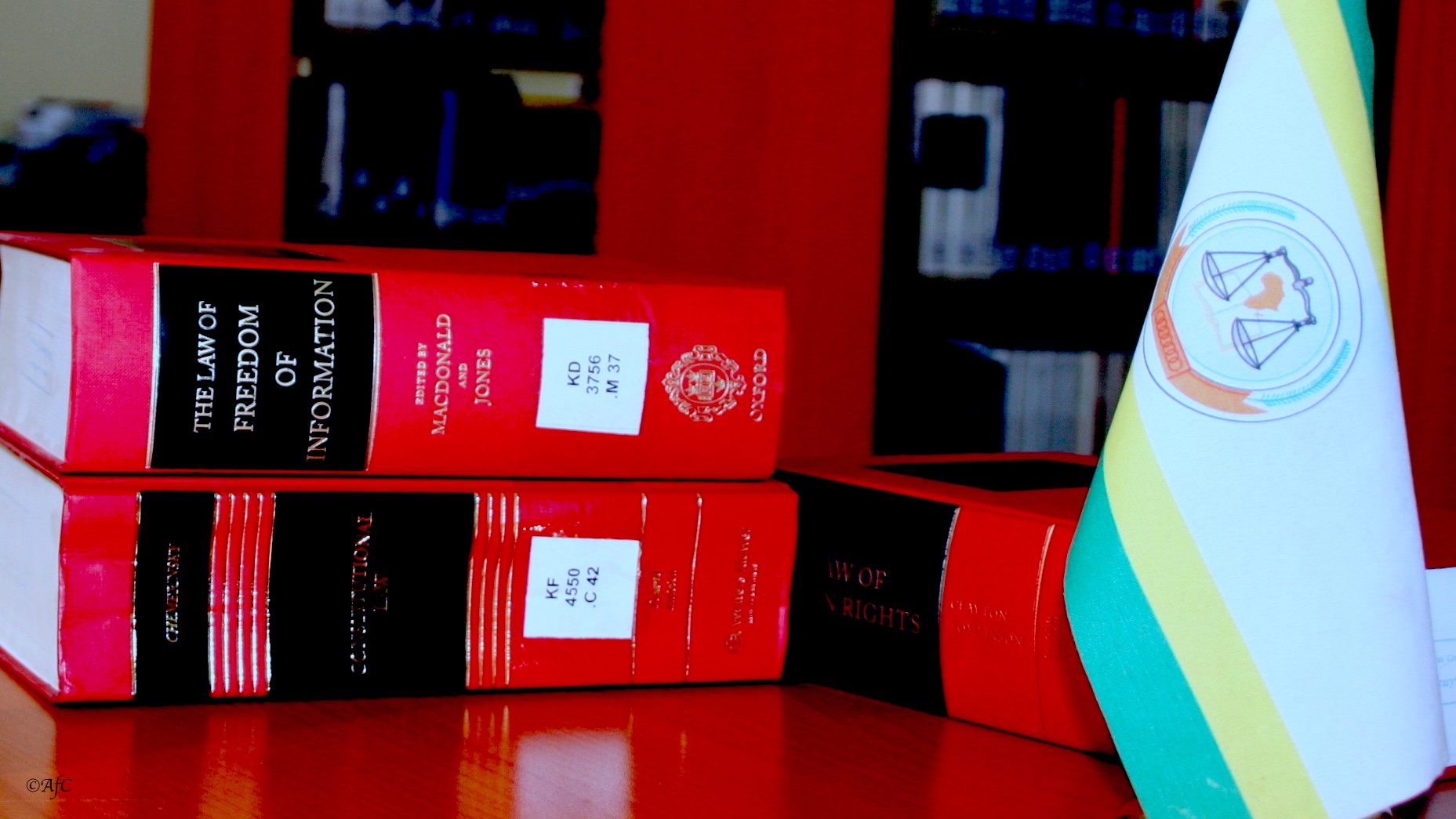 Purpose of the Court Library
The Library's core function is to support the judicial and administrative activities of the members and staff of the Court. In responding to the various research demands the Library develops its collection in human rights, legislation of AU member States, relevant case law, international law, comparative law, constitutional and public law. It also serves as a specialised library focusing on writings on human and peoples' rights and welcomes other user communities to exploit its resources.
The functions of the library include:
Acquiring, organising and avail legal materials, especially serials (print and electronic format) that require in-depth analysis of subject matter, provision of original bibliographic description and classification ; Organising the continuous production of a full range of library services, including the use of electronic document servers, external databases and other networked resources, as well as users services at the library desk ; Evaluate adequacy of existing reference tools for bibliographic description ; Advise other units and departments seeking expertise in content organisation and data ; Guide, coach, train and supervise staff that may be assigned in the function ;
Carrying out periodic user surveys to establish the ever-changing needs of the users.
Vision of the library
To be a center of excellence of information resources on the African Charter on Human and Peoples' Rights and all other applicable African and applicable international human rights instruments.
Mission of the Library
Founded on the central importance of knowledge and information to the practice of law, the library exists to provide efficient library and information services to the AfCHPR. It supports the judicial activities and legal endeavors of the Judges, Legal Officers, staff of the Court and approved external users.